Carto is a chill adventure game wrapped around a unique, world-shifting puzzle mechanic. Use this power to explore mysterious lands, help a quirky cast of new friends, and guide Carto on her journey home. It was developed by Sunhead Games and will be released on October 27, 2020 by Humble Games on Steam and consoles.
Carto started development in September 2016, after Sunhead Games had successfully launched two mobile titles: A Ride Into the Mountains and The Swords. As their first game aimed at PC and consoles, Sunhead looked to expand the scope of the adventure, while building on their core studio skills of building innovative mechanics, evolving them in an interesting way, and wrapping them in an eye-catching aesthetic. Carto is being developed in Taiwan by a core team of four people, with a couple of remote contractors, and is in the final stretch of development.
Unique puzzle/exploration mechanic: rearrange pieces of your map, and watch the world change around you!
Chill out and explore peaceful-yet-mysterious lands, uncovering secrets and solving environmental puzzles
Bask in lush, hand-drawn visuals and relaxed tunes
Meet new friends and help them solve their problems!
Journey through different biomes, each with their own characters, culture, and a unique evolution of the central map mechanic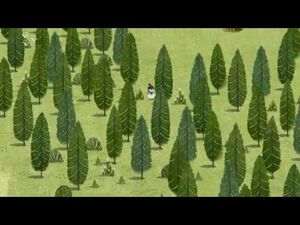 Community content is available under
CC-BY-SA
unless otherwise noted.